Skip to Content
Residential Services in Monroe, Wayne, & Ontario Counties
Keeping the asphalt surfaces outside your home is an often-overlooked part of home maintenance. When the asphalt surfaces on your property become damaged or worn, you need a team of professionals to repair them. Champion Asphalt Maintenance performs residential asphalt services in Monroe, Wayne, and Ontario Counties. Our asphalt specialists have the expertise and the experience necessary to keep the asphalt surfaces around your home's property looking like new. Better yet, they are friendly and reliable, whether you need a crack filled or sealcoating for an entire driveway. Get your free estimate today!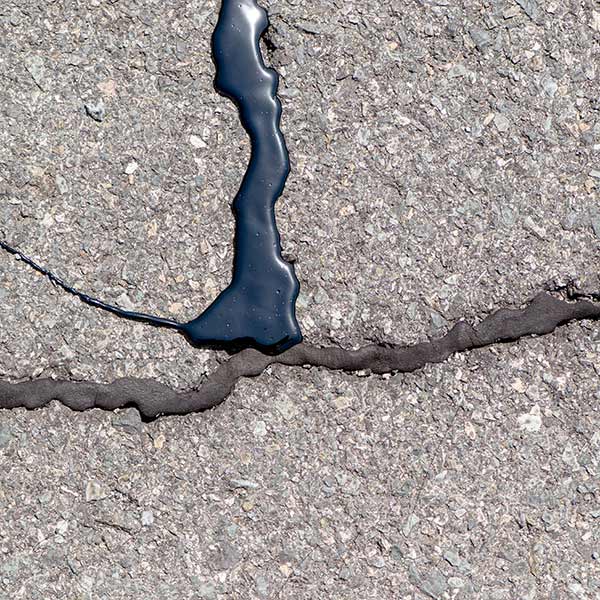 Sealcoating Refreshes and Protects Asphalt
Sealcoating is one of the most popular ways to protect and rejuvenate your asphalt-based pavement. Sealcoating involves the application of a special coating that seals and protects the asphalt underneath. The special sealcoating compound protects from potential sources of damage such as water, oils, temperature stress, and UV damage. On top of the protective features, sealcoating gives your asphalt a fresh new appearance. Sealcoating can also seal some small-sized cracks. This all makes it perfect for both newly laid asphalt and aged pieces of pavement.
All the Asphalt Services Your Home Will Ever Need
Our team is here to help you keep the asphalt surfaces on your property in exceptional condition at all times. We offer a wide variety of residential asphalt services that cover repairs and routine maintenance. Some of our asphalt services for your home include:
Asphalt Repairs
Our repairs will make your asphalt surfaces look better than ever. We offer speedy service and repairs that will last for years.
Hot Pour Crack Sealing
When a crack is severe enough, hot pour crack seals it and prevents it from spreading or compromising the rest of the asphalt slab.
Asphalt Maintenance
Let our team take care of all your routine asphalt maintenance needs. We'll regularly fill cracks, apply seal coating, and do anything else your asphalt pavement needs.
Sealcoating
Sealcoating brings new life to your asphalt surfaces by applying a protective coating. This looks great and increases the lifespan of your asphalt.
Free Estimates for All Residential Asphalt Services!
We understand that it can be tough for you, as a homeowner, to choose a team to trust with all your asphalt-related services and repairs. Clients have continued to trust us for more than 35 years because we offer reliable service at an affordable price. We are eager to show you how affordable asphalt services can be for a homeowner. So, we offer free estimates for all residential asphalt services. To get your free residential asphalt estimate, call us or fill out a contact form now!
Get Your Free Estimate Today!