Skip to Content
Commercial Services in Monroe, Wayne, & Ontario Counties
Everyone driving by your business sees your asphalt surfaces, like your parking lot and walkways. When these surfaces become damaged or compromised, it impacts the way others view your business. It's crucial to keep your asphalt looking fresh and new to avoid losing business due to an uninviting parking lot. Champion Asphalt Maintenance offers commercial asphalt services in Monroe, Wayne, and Ontario Counties. Whether you need ongoing maintenance or a single pothole repaired, you can always expect careful craftsmanship at reasonable prices from us. Get your free estimate today!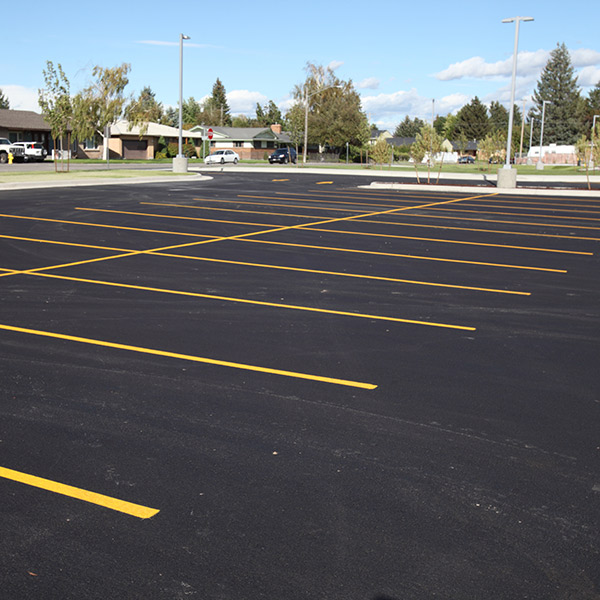 Commercial Asphalt Maintenance
Proper maintenance is the only reliable way to prevent asphalt problems. While asphalt is one of the toughest and longest-lasting paving materials, it will wear down, crack, and weaken as time goes by. We offer routine asphalt maintenance for businesses and commercial properties. We will work with you and your property to develop a plan to maintain your asphalt. This may include crack sealing, sealcoating, and even snow removal. Once your maintenance regimen is in place, you'll never have to worry about the upkeep of your asphalt again.
Champion Asphalt Maintenance's Services
You'll never need another asphalt maintenance team again! We perform all the asphalt maintenance you'll ever need. All our services are performed with precise attention to detail. All our team members are highly trained. All our jobs end up looking brand-new when we're done. Some of our most common services are:
Sealcoating
Refresh your blacktop with a new layer of sealcoating. This puts a thin layer of black coal tar emulsion over your existing surface, giving you many of the benefits of new asphalt at a fraction of the price.
Hot Pour Crack Sealing
Prevent cracks from spreading with hot pour crack sealing. This stops small cracks from turning into potholes and improves the appearance of your asphalt.
Line Striping
Paint or repaint your parking lot with crystal-clear line striping. Our parking lot lines will control the flow of traffic and maximize the number of vehicles that can fit into your lot.
Asphalt Repairs
Whether you need a pothole filled or a damaged section restored to its original condition, our asphalt repair team can handle any asphalt problem.
Pavement Maintenance
Avoid letting your parking lot's problems get out of hand with a maintenance plan. We'll create a customized maintenance plan that meets your property's needs and maximizes the lifespan of your asphalt surfaces.
Snow Removal and Salting
As a business, you have an obligation to keep your parking lot and walkways clear of snow. We can clear away your snow and lay down salt to prevent ice from forming on surfaces.
Free Estimates for Commercial Asphalt Maintenance!
When it's time to arrange asphalt maintenance services for your business or commercial property, you need a team you can trust. We offer free estimates for all commercial asphalt services. If you need sealcoating or line striping, we can assess your property and give you a detailed breakdown of the pricing. To get your free commercial asphalt estimate, call us or fill out a contact form now!
Get Your Free Estimate Today!